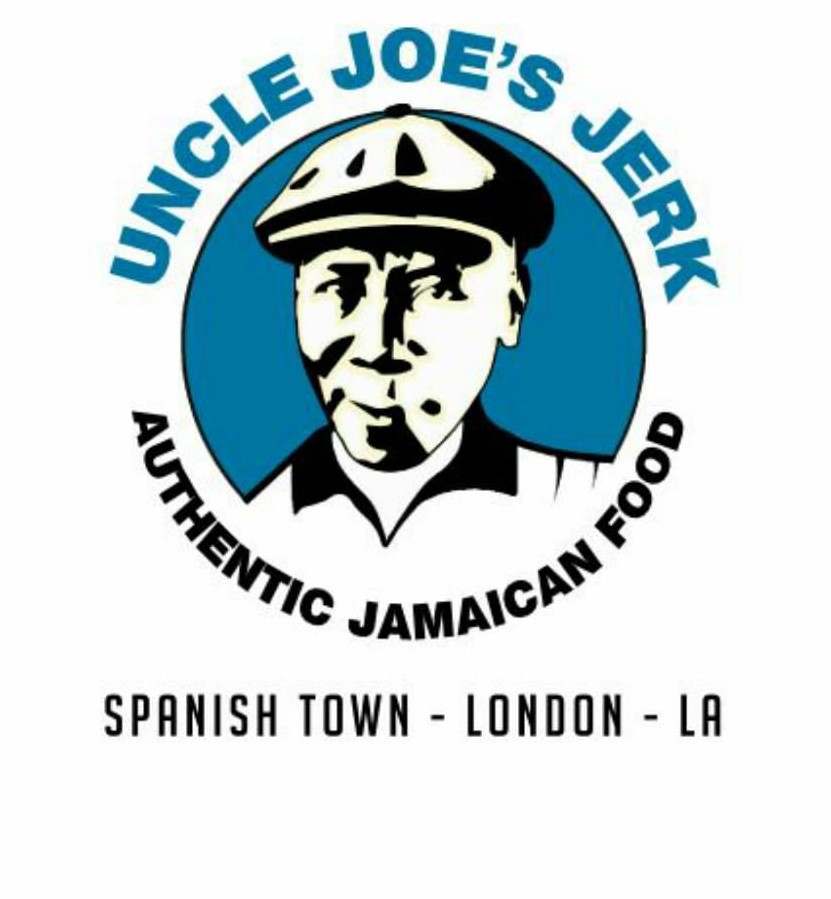 About Uncle Joe's Jerk
Uncle Joe was a legendary Jamaican chef based in LA.
He owned a small restaurant/café called "Joe's Universal" and his aim was to make traditional Jamaican food in order to feed everybody from all different walks of life (hence the tag "Universal"!). He made a big impact in the LA Caribbean food scene and his restaurant was regularly packed with all kinds of people. Joe could be seen at all the big concerts and small community events around Southern California and he was well known for his Jamaican speciality dishes of Jerk Chicken, Curry Goat, and Steamed Snapper! Sadly, Uncle Joe passed away in 2015, leaving behind his two sons, two daughters and step children. One of Joe's sons, Marc, who is based in London, could not bear to let such good recipes go to waste, so he took up the mantle which was handed to him by his father and created a food outlet named "Uncle Joe's Jerk" - the legacy of Joe's Universal!
"Uncle Joe's Jerk" started off cooking for family and friends; however, just like his father, Marc's passion for cooking could not be denied and the venture has now been expanded to cook for the local community and London wide alike. Little did Marc know that his simple little venture would lead to him successfully selling his street food at Hackney Carnival and then procuring a space in Wells Street Market where his delicious food is sold to Hackney locals, visitors and tourists! The foods are of various types with influences from numerous cuisines, such as Jamaican, Chinese and Italian, but the specialty is the traditional Caribbean/Jamaican food on offer that is made with recipes passed down from Uncle Joe himself, albeit with a modern twist. All the dishes are made using natural ingredients and meals are prepared from scratch using three of the most basic ingredients: scallion (spring onion), garlic, and scotch bonnet pepper. Who knew that these three basic ingredients could result in producing such delicious, mouth-watering food?
The speciality of succulent Jerk Chicken - seasoned with sweet and savoury spices, with a delicious one-of-a-kind fruit infused jerk sauce, and not forgetting the sides of traditional rice and peas, fried dumpling and a bit of slaw on the side – is a mash-up of old school Jamaica, sunny LA but cooked by a Londoner. New to the street food scene, "Uncle Joe's Jerk" is hoping to take London and the rest of the UK by storm, anointing it with the tastiest jerk chicken which will definitely have people running back for more!